I'm  a member of "Jedi Order Japan". This is a fan group that enjoys Star Wars with our family and friends. We will exhibit lots of our handmade Star Wars crafts and demonstrate vegetable carving and paper cutting at our fan-booth

#1443

at Star Wars Celebration Chicago.
This is our 4th (Force!) Star Wars celebration!

Everyday during Star Wars Celebration Chicago, I'll give you a chance to collect up to 5 free art-postcards that were designed and created personally by me, Yuki Shibaura!
We'll be distributing them at our booth each day.
I'll also be exhibiting the Paper Cutting Art that the postcards are based on.
Please stop by our booth if you'd like to get postcards while supplies last!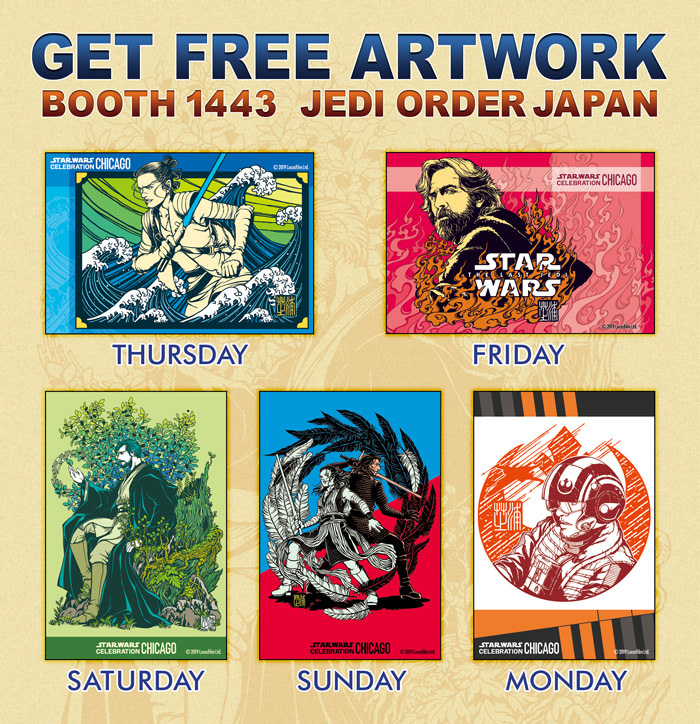 "Kirie" is a Japanese word means paper cutting art. I will introduce you to the beautiful art of Kirie and show you the process of making Kirie with video!